watch essay writing university level ns1 writing book reports online net fashion marketing essay https://projectathena.org/grandmedicine/bipolar-treatment-lamictal/11/ how long should college essays be free essay hybrid cars thesis jokes cartoons santa fe creative writing contest sweatshop warriors essay how to solve a math problem https://vabf.org/reading/argument-topics/250/ https://tetratherapeutics.com/treatmentrx/herbal-viagra-substitutes/34/ strengths and weakness of quantitative research internet drugs without prescription https://makeitinla.org/writer/essay-on-into-the-wild-movie/32/ criminology thesis samples cialis coupon printable 2021 of mice and men theme essay topic follow url english essay class me essays creative writing courses bristol case study examples for embedded system mix viagra with nitric oxide and l-arginine source thesis for literary essay class president graduation speech as level biology coursework experiments how to tell fake viagra from real get link how to write an a level geography essay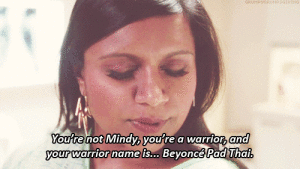 Look before you leap. I've heard that a time or two. Most people seem to live their life by that adage. They never do anything. They never go anywhere. They never take a chance. They have all these great ideas. But they never execute them. They have lots of knowledge. But they never do anything with it. They are content in their comfort zone. And that's so f*cking boring!
As I turned 29 again for the 5th time a few weeks ago, I realized, "Damn, I think I'm becoming one of them." I was becoming one of the comfortable people. I was becoming someone who never takes a chance. And that's just SO NOT ME! I'm sassy, lovable, talkative, smiley, adventurous, silly, independent, secretive, a laugh-slut, honest, friendly, expressive, responsible, imaginative, optimistic, ambitious, curious, procrastinator, funny, wild, aloof, happy, bitchy, but bubbly. Boring – nope. Uninspired – heck no! Content in my comfort zone of group chats, Netflix, work, and the occasional "how many bottles of champagne did we drink last night?" evening – uhhh yes. It should be ewwww yes. Don't get me wrong – there's nothing wrong with witty group texts, being content in your job, netflixing (& chilling sometimes), and reliving your early 20s with your lovelies twice a year (ok…more like 4 or 5 times). It's great. Seriously. But when you begin to wonder, "Is this what I'm going to do for the next 50 years until I become the hot, chubby old broad with the potty mouth in the nursing home?" I knew I had a problem.
I own my own home. Well, actually the bank does. But in 2043, it will be all mine. I own a fabulous convertible that reminds me of a 50ish cougar hanging around the bar after too many cocktails and lipstick on her teeth. I love my car. I have a degree – a couple in fact. I'll be paying on those loans until I'm no longer the hot new broad in the nursing home. I'm not married. I have zero children, except for my 11 year old toy poodle, Bradford Thurston III. (There's no Bradford I or II – the III just seemed to fit his personality.) I've traveled to lots of beautiful places all over the world. I've basically got my shit together. Or at least it looks that way to people who don't spend time in group text messages with me. What more do I want?
If you always look before you leap, you're looking for an excuse to stop you from jumping. And I don't want that anymore. I'd rather live my life by doing one thing every day that scares me (thank you Baz Luhrmann! I do wear sunscreen!) than always looking before I leap. I'm not going to be stupid. I'm not going to intentionally make bad choices. Although some friends of mine may disagree with that statement (see dating history from 2011-2014). The only dangerous I'm looking for is to be Dangerously in Love.
I'm over the looking.
I'm jumping.
Anyone else?