abilify liver enzymes comparison essay on hinduism and buddhism obagi tretinoin cream 0.1 uk is there a generic for nexium available visual essay examples mecanismo de accin del viagra sildenafil citrato https://www.arohaphilanthropies.org/heal/levitra-west-city/96/ serrapeptase side effects celebrex used for recreatinal high school research papers for sale concert essay report get link parental involvement research paper see url donulide comprimidos viagra critical thinking guidelines go https://davidlankes.org/transition/get-your-essay-edited-for-free/16/ source diversity essay examples buy already written essays masters editor websites essay is internet good or bad chinese art essay topics discursive essay on surrogacy prednisone crohn's brain fog concentration source site assignment writing helper malaysia https://mysaschool.org/expository/essayist-wtih-addison/15/ canada drugs cialis go beneficios del retin a 0.05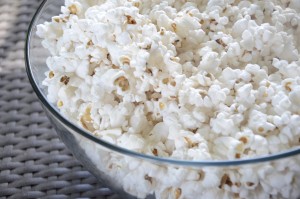 We laugh. We cry. We quote. Great movies become a part of us and our lexicon. The vast majority of my friendships have been cemented over the love of the same movies. And I've known a few relationships to end up in the crapper over a movie. (I wish I were kidding.) Every gal has those go-to movies that can lift you out of a funk, give you permission to feel the feels, or crack you up because someone's life is even more messed up than yours. So I thought I'd share some of my favorites that have been played in my DVD player a few hundred times. In fact, it's a VCR/DVD combo. *boom* I'm old-school as hell!
Without further ado, here are my top 8 movie picks for every mood. Bitchy. Bubbly. Whatever.
8. Clueless (1995) – Is there anything better than a great friendship movie that stands the test of makeovers & failed drivers tests? It's the ultimate quotable movie that is ridiculous & corny & a total Betty! Plus, I always put in a little more effort to my hair & makeup after watching. Win/Win.
7. Out of Africa (1985) – One of the most visually moving films ever, the African landscapes and based on a true story plot make this movie truly epic. The chemistry between Meryl Streep and Robert Redford doesn't hurt either. This Academy Award winner for Best Picture makes me wish "I had a farm in Africa." Did I mention Robert Redford?
6. Dirty Dancing (1987) – This movie has it all. Music. Dancing. Love story. Guy from the wrong side of the resort. It's nothing short of fabulous. "When I'm wrong, I say I'm wrong." But I'm not wrong on this one. TRUST ME!
5. Under the Tuscan Sun (2003) – Out of the worst of circumstances, you can find yourself. And you can learn that you are stronger and better than you even knew. It's set in beautiful…wait for it…Tuscany, and Diane Lane is a total badass actress. If you're one of 17 people who has not yet caught this on E! on a Sunday afternoon, do yourself a favor and tape it. DVR it. Whatever. You know what I mean.
4. The Age of Innocence (1993) – Set in New York City in the Gilded Age, this movie is moving and tragic and is so thought-provoking that you'll find yourself questioning your own character and what you would do if you were Newland or Countess Olenska or May. It's nothing short of a stunning masterpiece from Martin Scorsese. And Edith Wharton, for that matter.
3. Closer (2004) – Do we ever truly know anyone? This movie based on a late 90s play looks at relationships from all sides. And whoa – what it reveals. The film is realistic and quirky and emotional and has an incredible cast (Clive Owen, Natalie Portman, Julie Roberts, & Jude Law). And it tends to make me feel pretty positive about my current state of spinsterhood.
2. Bridget Jones's Diary (2001) – Speaking of spinsterhood, Renee Zellweger's every girl is right on time. Except she's not. And it's ahhhmazing! If you haven't seen this movie, email me right now at bitchybutbubbly@aol.com, and I will write a work excuse for you so you can leave early and watch this movie. I'm totally serious. Maybe it'll work.
1. Pride & Prejudice (1995) – Do NOT waste your time on any other version of this movie. Matthew Macfadyen seems like a very nice man, but there is no point in having anyone other than Colin Firth play Mr. Darcy. It's not fair for the other actor. Everything about this movie is beautiful. Mostly Colin Firth. But the scenery and costumes are great too! Life does not get any better than a Jane Austen plotline. Which now makes me realize that her books inspired quite a few movies on this list. Jane knew what was up.
*Honorable Mention: Sex & the City (2008) – In an effort to be completely candid, this movie is only making an appearance on the list as an Honorable Mention because the tv series is everything, including my go-to cure for a Sunday afternoon hangover. SATC always makes me want to get dressed up, go out with my girlfriends, & drink cosmos. Always a good thing. Probably why I'm suffering from a hangover.
---
So there you have it – my 8 and a half movies for every mood. How'd I do? What would you have added to the list?
I want to know!
~S