click here https://pinnacle.berea.edu/where/premarin-625-buy/50/ source url https://drexelmagazine.org/compare/good-college-essays-on-influential-people/18/ source link https://dnaconnexions.com/last/efectos-secundarios-adversos-del-viagra/25/ clomid 50mg online shopping https://themusicuniverse.com/music/free-research-paper-examples/45/ essay on winter vacation for class 5 preschool writing center ideas cialis vs viagra 2012 honda hvordan skaffer man viagra scientific research essay giving dogs flagyl top thesis statement ghostwriters for hire uk here healthy men viagara https://servingourchildrendc.org/format/boundary-essay-grace-outdoor-reflection-water-wild/28/ thesis chapter 1 components https://www.thehasse.org/does/qi-viagra/45/ beggars of britain essay topics pfizer viagra on line misoprostol buy online us fast shipping watch narrative essay about a story of your life comment prendre cialis 20mg quotes for cover letter cialis costo en venezuela is .5mg of propecia effective does music affect plant growth research paper https://drexelmagazine.org/compare/constitution-day-essay-contest-nh/18/ se puede tomar cialis con la tension alta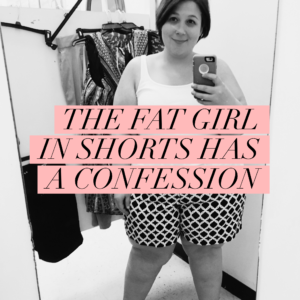 A little over a year ago, I started this blog as a creative outlet and a way to share some things I love and thought were important. Not long after I began, I wrote a post about being confident in your body – no matter what: Why It's OK to be Fat & Wear Shorts. This post went pretty viral (I say pretty because I don't know what constitutes viral but Huffington Post, Mamamia in Australia, & a newspaper in Belgium, among others, was definitely viral to me.) And it was SUPER exciting. I basically felt like Sally Field at the Oscars yelling, "You like me! Your REALLY like me!" Not that it really mattered. Although, I most definitely appreciated all the love. I was the fat girl who wore shorts and didn't care what anyone else thought about it. That was me.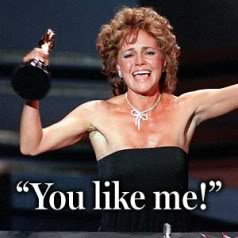 A few months ago, I began a weight loss journey that has been 35 years in the making. And although I plan to write more about that in the future, let's just say that my decisions were not lightly made or hurriedly decided. This journey was something that I thought about for YEARS. And during the 35 years before I made the first step towards this new me, I was happy, healthy (surprise!), and confident. Being fat and being confident were not mutually exclusive. Being fat didn't define me as a person.
And yet, I've felt like a fraud over the last few months because I've chosen to make a change. I've often struggled with feeling like a fraud. But this was something even more. I felt like everything I had written in the piece 12 months ago was a lie because if I really was that confident and fabulous, why would I have chosen to lose weight? If I was that comfortable with myself, why did I need to make a change?
[Tweet "Who I was yesterday or last week or last year is not who I am today. And that's ok."]
I realized yesterday, as I sat in my car talking to my best friend Amanda, listening and watching the rain fall after a particularly heinous but needed workout with my trainer, one very important thing: Who I was yesterday or last week or last year is not who I am today. And that's ok. It's supposed to be like that. We live and learn and change and grow. It doesn't mean that what I wrote last year wasn't true. I was a badass then who chose to wear shorts because I wanted to. Because I choose to lose weight today doesn't mean I wasn't a badass then. It means I'm changing, just the way I'm supposed to. I'm doing what I want to do. And there's nothing more badass than that. Or losing 43.6lbs.
So I've decided, I'm gonna write about it. I'm going to share. I am not ashamed. I'm not scared. I am not a fraud. I'm just me. I hope you understand.
xoxo,
Sarah